About us
Adam Motoren GmbH is a medium-sized family business based in Hünxe on the Lower Rhine. For more than 30 years now, we have been active in the repair business for combustion engines on the market. Our focus is clearly on diesel engines for commercial vehicles and stationary applications.
Our customers are mainly located on the European continent and come from the heavy lifting branche, local & long-distance public transport, local and long-distance freight transport and the construction sector.
We see ourselves as a flexible, responsive and high-quality alternative to the original replacement engine. Our team, which has grown together over many years, has the most modern machine tools and testing machines at their disposal so that we can repair or overhaul your engine according to the state of the art.
Almost all value-adding processes are carried out in-house, whereby we achieve flexibility, speed and a high level of quality assurance.
Seamless documentation, continuously updated installation data and uncompromising testing at the end of installation are a matter of course for us and give you and last but not least us a clear conscience.
Familiar
As a family-run company, we cultivate an appreciative relationship with each other

We work openly and transparently

We have respect for culture, human rights, values and norms

The team reflects constructively on its thinking and actions
Customer oriented
We take every existing and potential customer seriously and cultivate a respectful relationship with them

As a company, we offer our customers a competitive price-performance ratio

We develop fast, flexible and uncomplicated solutions for our customers
Innovative
We never stop and go with the state of development

We continuously review our production processes and strive for improvement in method, safety and quality

As a company, we are committed to ensuring the safety and health of our employees when manufacturing our products. We always have our sights set on working in a way that conserves resources and protects the environment
Success oriented
We always act risk- and cost-conscious in order to keep ourselves financially independent

We orientate ourselves towards common goals and communicate them
"Nordic Crane Vest and Adam Motoren have collaborated for about 17 years. We have had several engines for overhaul with you and are very pleased with the service and efficiency you have shown us. Adam Motoren also plans to make the overhaul as cheap as possible to the best quality. The work is done at the agreed price and at the agreed time."
"For Mammoet Adam motoren is an no nonsense company which deliver good service for a reasonable price in an acceptable lead time. Specially Mark is the right partner to discuss engine failures with and he is helpful to bring discussions to an higher level. Aftersales service is good and flexible."
"Unser Unternehmen betreibt die City Sightseeing Stadtrundfahrten in München — Adam Motoren hält unsere historischen Doppeldecker im wahrsten Sinne des Wortes am Laufen."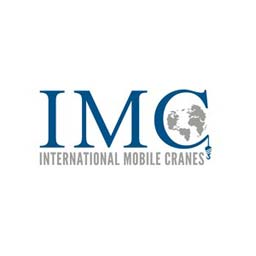 "Wir arbeiten seit vielen Jahren mit der Firma Adam Motoren zusammen und schätzen die schnelle Hilfeleistung, Kompetenz und problemlose Abwicklung. Wir freuen uns auf die weitere Zusammenarbeit."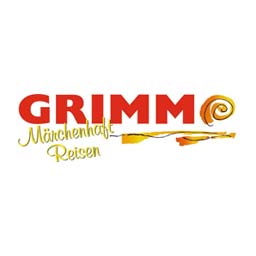 "Die Firma Adam Motoren ist eine sehr kompetente Firma, die einem auch sehr schnell hilft (ob im eigenen Betrieb, oder auch unterwegs). Sie besitzen ein sehr gutes Fachwissen was die Überholung oder Instandsetzung von Motoren oder Einspritzpumpen angeht. Die Instandsetzung an unseren Fahrzeugen war bisher immer zu unserer vollsten Zufriedenheit (zudem auch das Preisleistungsverhältnis stimmt). Wir setzen unser vollstes Vertrauen in die Firma Adam und werden weiterhin ein treuer Kunde bleiben."
Our Team
Our team consists of more than 20 employees and is still growing.